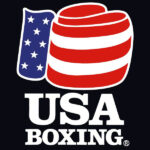 YOUR FUTURE AWAITS YOU AT OKLAHOMAS PREMIER COMBAT SPORTS FACILITY.
"If my mind can conceive it, and my heart can believe it, then I can achieve it!" -Muhammad Ali
Our mission is to train and develop our students to their maximum potential, we're here for all.
When you visit our facility for the first time, it transforms your life, and connects you to the people you always wanted to get to know and grow with.
We seek to establish an enviroment in which amputee participants can use boxing skills and physical fitness to increase thier abilities. 
Parkinson's boxing classes are non-combat workouts, meaning you won't be fighting another person. Classes typically include exercises that help you improve hand eye coordination, agility, speed, endurance, and strength. 
Boxing has been nicknamed "The Sweet Science" for a reason. Despite what the casual observer may think, boxing is more of a mental practice than a physical one. Boxing is often compared to chess, the best boxers use setups and techniques to outsmart their opponents. Practicing these techniques can seem tedious at times, but one of the best feelings in the world is when you recognize that you are actually improving and getting better.